Friday, 14 November 2014 12:52
We talked to the eternally enchanting Emilija from Serbia yesterday and she's so incredibly lovely! She talked about nerves before going on stage (or the lack thereof), her piano talent, the meaning of the song,... But to be honest, you don't have to know the meaning of the song to understand it: just listen to the bit she sang to us and you'll immediately feel the emotion and feeling of the lyrics and song!
Friday, 14 November 2014 12:37
Yesterday we managed to sneak into the interview booth with Maša & Lejla from Montenegro! They might seem reserved and quiet in some videos, but they are actually really outgoing and sweet! Their second rehearsal went a lot better and they felt the same thing as well. And quiet as they may seem, they do like some partying as they told us... Listen until the end for a very nice accapella rendition of Budi dijete na jedan dan!
Friday, 14 November 2014 10:26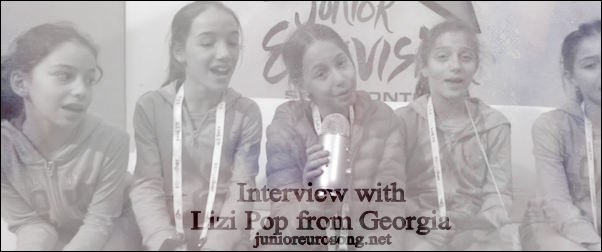 Yesterday, we were lucky to talk to the very sweet Lizi Pop from Georgia! She told us some very interesting things, like her biggest dream (and it's something you would expect from an eleven year old!). She revealed that her French is 'absolument magnifique' (Georgian, Russian, French,.. What else?!) and sang part of Happy Day for us with her dancers! She is incredibly sweet and very active, which led to a very cute reaction when we mentioned the Euroclub... She finally had a very unexpected message for the Junior Eurovision fans... What exactly? Watch the video and you will see!
We're sorry the interview cut in a bit late, we had problems with the camera!
Thursday, 13 November 2014 22:11
We were also able to get an interview with Julia from the Netherlands after her press conference. Watch it below, it is done by me (Dara) and Isanne from escplus.
Thursday, 13 November 2014 22:00
After her press conference, we were able to do an interview with Sophia from Cyprus (together with Adrian from escplus). Check it out below: