Saturday, 17 January 2015 06:40
Hi everyone! It's been over a month since Junior Eurovision was held in Malta and Vincenzo triumphed. Lately, the winner of Junior Eurovision has then hosted the next year (with the exception of Netherlands hosting 2012). Unfortunately due to the Italian broadcaster being unable to secure sufficient funding for the event, despite trying hard, they will not be hosting JESC 2015. But never fear JESC fans! Two other broadcasters are interested. It looks to be Bulgaria who will host, with the EBU officially inviting them to host this week. If Bulgaria decline, the honour will likely go to Malta once again. So the question is, which city in Bulgaria would you like to go to?
Wednesday, 03 December 2014 21:21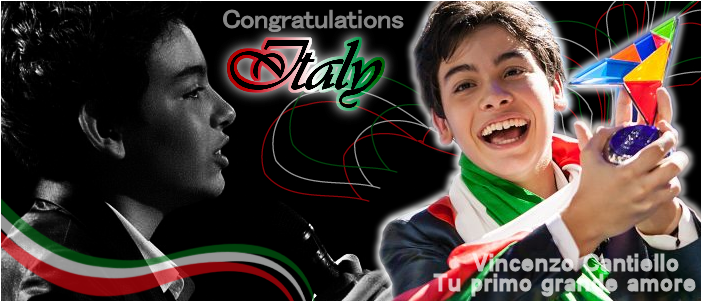 Congratulations to Vincenzo Cantiello from Italy who won the Junior Eurovision Song Contest on their debut. We'd like to thank you all for following our coverage this year, it was great to be reporting live for the first time and we learned a lot. Next year we will be back with bigger and better coverage. If you have any questions about what it was like behind the scenes, ask on our Facebook or Twitter. The results were:
1st - Italy (159 pts)

2nd - Bulgaria (147 pts)

3rd - Armenia (146 pts)

4th - Malta (116 pts)

5th - Russia (96 pts)

6th - Ukraine (74 pts)

7th - Belarus (71 pts)

8th - Netherlands (70 pts)

9th - Cyprus (69 pts)

10th - Serbia (61 pts)

11th - Georgia (54 pts)

12th - Slovenia (29 pts)

13th - Sweden (28 pts)

14th - Montenegro (24 pts)

15th - San Marino (21 pts)

16th - Croatia (13 pts)
San Marino and Slovenia used only jury voting. It remains to be seen whether Italy won both the televoting and the jury voting. Malta scored their 2nd highest position ever (Daniel Testa was in a field of 15), making the Maltese current selection process very successful.
Saturday, 15 November 2014 12:59
We were very lucky to talk to Josie from Croatia and we instantly fell in love with her! She is so lovely and especially seems very mature for her age. If you want to be overwhelmed, don't miss this interview: she has written and drawn a book, she had a conference at a tech week, she's a pro at lightning pitches, she's designing an app and has written eight songs on her own.. Basically an album! And on top of all of that, she is performing at Junior Eurovision this year with her song Game Over!
If you're interested to know more about Animingles, click here!
NOTE: We had some very sudden technical issues during the interview that weren't noticeable until after it was done, so we have no video up to 2 minutes and 40 seconds into the interview, but after that, all is fine!
Saturday, 15 November 2014 11:41
It is the day we've all been waiting for - the Junior Eurovision Song Contest 2014 has arrived! In just a few hours we will find out who has won the trophy. Junioreurosong.net will now publish our reviews of the songs. We've asked two long-time JESC fans from the forum to contribute their opinions - the JESC fan jury will consist of Caroline from Norway and Luc Custers from the Netherlands. We also asked two Junior Eurovision experts, past singers themselves, Dalita Avanessian who represented Armenia in 2011 and Gaia Cauchi, the winner of last year. All the scores will be added together to find our winner of the year.

Armenia - Betty - People of the sun
Gaia - I love Betty she is really confident on stage and a very catchy song, goodluck - 6/10
Dalita - It's a bright, happy, positive  song which has a nice idea for the video-clip. I wish good luck to Betty, the representative of my country Armenia. 9/10
Caroline - It is a cute and catchy song, lacking the little extra for me. Wish it was 100% Armenian her accent is a little awkward and it would suit the song better. 6/10
Luc - Lets get it out of the way: I don't like this at all. I find it rather cheap and tacky. The music is really basic, the most simple dance beat you can think of. She also sounds out of breath during the whole song, like she is trying really hard to reach those notes. Simply not pleasant. 4.5/10
Public vote - 7 points

Read more
Friday, 14 November 2014 15:49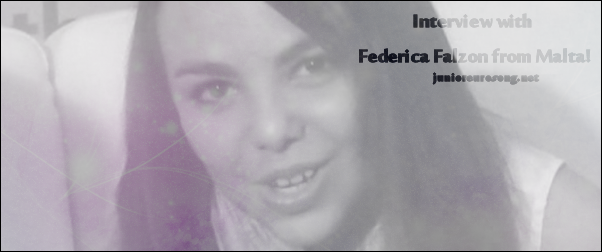 There is always a lot of excitement about the host entry, but this year the excitement is through the roof! That's why we were delighted to talk to the one and only Federica Falzon! She told us about her rise to fame, the Italian tv show 'Tu lascio una canzone', her love for country music (with a little treat there!) and her relationship with Gaia! It was a very relaxed interview and she was very professional! We didn't get her to sing Diamonds, but if you're a fan of Swedish Eurovision music, give a quick listen to see what she sang! We can see a very bright future for her, one that shines as bright as a.. diamond!